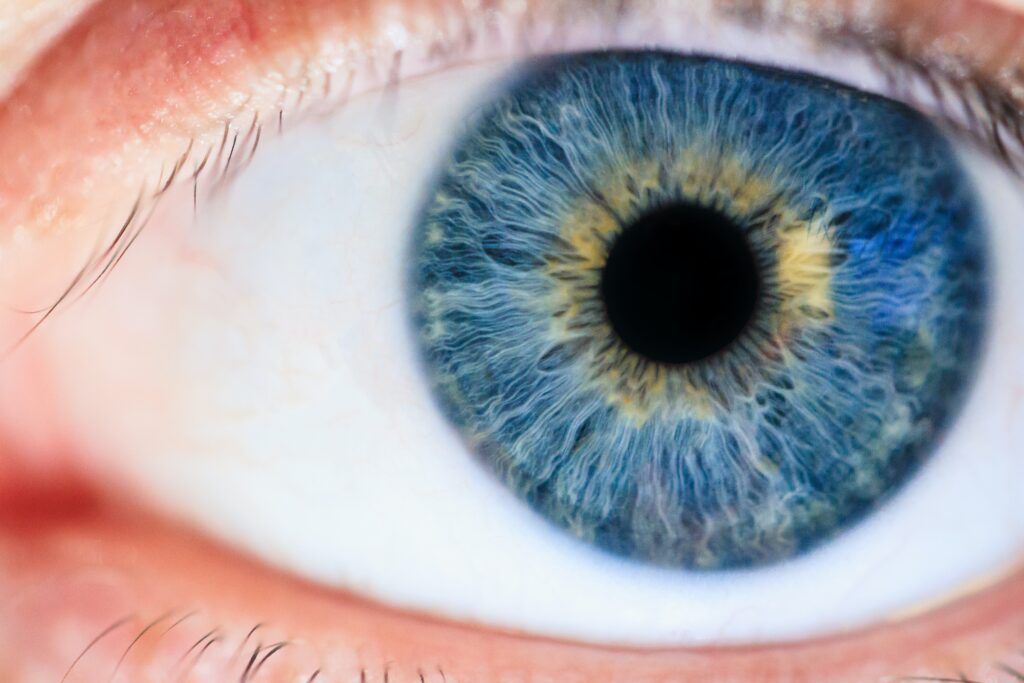 What to expect
Apart from putting time aside and booking your appointment, the consultation itself is relaxed and informal.
The first consultation (one on one) in a clinic setting, generally takes 90 mins. Via the online clinic a pdf and short video link on how to take your iris pictures will be sent out, these are sent in via email, prior to a 1 hour scheduled zoom consultation.
During the first consultation, I will cover diet, medical history, family health issues, exercise and lifestyle. A close up photograph of the iris will be taken using a macro lens camera and the image down loaded to a screen for both of us to observe. For the online clinic, I will already have the iris pictures.
Pigments, markings and structure correlate to organ systems, which are directly related to your diet, lifestyle and health on a physical, mental, emotional and spiritual aspect.
Together as practitioner and patient, we decide on a healing protocol. This involves adapting diet, exercise and lifestyle changes tailored to your specific iris diagnosis.
Remember you are your own healer, the choices you make determine your healing journey.
I encourage my patients to take health into their own hands. As a practitioner my aim is to empower, guide, inspire and help each individual gain balance and vitality.
Lifestyle changes are often part of this healing process, for example stress and anxiety may require a person to take time for themselves by incorporating therapeutics such as deep breathing or grounding exercise to calm the mind and relax the physical body.
At the end of your first initial consultation, you will take away some choices relevant to 'you', with the intention to integrate into your everyday routine.
I will provide a detailed report to include:
Dietary information
Nutrition/diet plan/some recipes if required and online links.
Iridology characteristics
Therapeutics
lifestyle changes to consider
Herbal protocol
The Report will be sent out via email and it will provide you with a handy pdf to refer to at your own leisure and keep on hand, it will establish guidelines and changes specific to the individuals needs, embody the emotional and physical aspect via herbal protocol
and endeavour to provide and guiding you on your path to better health, promoting physical, mental and emotional healing.
Healing is a matter of time, but it is sometimes also a matter of opportunity – Hippocrates
All disease begins in the gut – Hippocrates
Hippocrates known as the founder of medicine was regarded as the father of medicine and the greatest physician of his time . His inspirational quotes have long out lived him.
He believed the body had to be treated as a 'Whole' realising that diet had a direct impact on a persons physical mental and emotional state. Nature was regarded as a healer and nutrition to be vital in maintaining optimal health. Food was his medicine, and medicine was his food.
His school of thought was that of balancing and purifying the body with nature. This being the air we breath, the water we drink and the food we eat…
As a holistic practitioner I wholly embrace this concept.
The key to vitality is to observe the body as a 'Whole' and treating the 'Root' cause of dis-ease.
Utilising nature, adopting diet and lifestyle changes, plus managing environmental stressors can help to boost the immune system and balance the internal integrity of our core energy to optimise healing and maintain health.